An Oklahoma firefighter has filed a new firefighting foam lawsuit against a variety of defendants—including firefighting foam manufacturer 3M—seeking compensation for injuries he suffered after using firefighting foams.
Aqueous Film Forming Foams (AFFFs) are specialized substances made to extinguish petroleum-based fires. They have been used for decades—particularly by the military and at airports—because they are so effective, but they contain toxic per- and polyfluoroalkyl substances known as PFAS that can build up in the body and cause significant health problems. These chemicals can also travel long distances, moving through the soil, groundwater, and air.
After Using Firefighting Foams for Years, Plaintiff Diagnosed with Cancer
According to his complaint, the plaintiff worked as a firefighter for the Elmore City Fire Department in Elmore City, Oklahoma for over 15 years. During that time, he used AFFFs in firefighting training and response exercises and used equipment and gear treated and/or coated with materials containing and/or contaminated with one or more PFAS.
The plaintiff was exposed to these toxins numerous times throughout his career. In March 2018, he was diagnosed with cancer, which he believes to be directly related to his exposure to firefighting foams and PFAS-contaminated equipment.
The plaintiff notes that the labels and datasheets for the AFFFs he used did not describe the hazards associated with exposure to PFAS, leaving firefighters unaware of the dangers.
Research Shows Exposure to PFAS Increases Risk of Health Issues
As early as the 1970s, companies manufacturing or using PFAS, including DuPont and 3M, were aware that PFAS—including perfluorooctanoic acid (PFOA) and perfluorooctanesulfonic acid (PFOS)—had been detected in the blood of workers at PFAS manufacturing facilities, as well as in the blood of the general population.
By the 1980s, scientific research on animals showed that at least one PFAS—PFOA—caused testicular tumors in rats, raising concerns about the chemical's potential cancerous actions in humans. DuPont also found an elevated incidence of certain cancers and other health problems among workers exposed to PFAS.
The research continued to show concerning outcomes with exposure to PFAS, yet the defendants failed to take appropriate action, according to the plaintiff. Between 2005 and 2013, the C8 Science Panel carried out several health studies in the Mid-Ohio Valley communities, which had been potentially affected by the releases of PFOA (C8) from the DuPont Washington Works plant in Parkersburg, West Virginia.
The panel determined that exposure to PFOA could increase the risk of high cholesterol, ulcerative colitis, thyroid disease, pregnancy-induced hypertension, and testicular and kidney cancer.
In 2006, the U.S. Environmental Protection Agency (EPA) invited eight major companies in the PFASs industry to commit to reducing their use of PFAS and to work toward the elimination of the products from emissions and products by 2015.
The 2020 National Defense Authorization Act, signed into law on December 20, 2019, also prohibits the use of PFAS in firefighting foams across the country after October 1, 2024.
The plaintiff brings counts of negligence, battery, inadequate warning, design defect, strict liability, fraudulent concealment, breach of warranties, and wantonness against the defendants.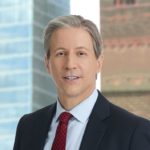 Exclusively focused on representing plaintiffs, especially in mass tort litigation, Eric Chaffin prides himself on providing unsurpassed professional legal services in pursuit of the specific goals of his clients and their families. Both his work and his cases have been featured in the national press, including on ABC's Good Morning America.