On August 10, 2022, President Biden signed the new Camp Lejeune Justice Act into law. This act makes it possible for veterans, their families, and anyone who lived at the military base between 1953 and 1987 to file a lawsuit against the government for contaminated water-related illnesses.
Before the passage of this law, the Department of Veteran Affairs (VA) wrongly delayed or denied many claims related to contaminated water illnesses, according to a recent report from the Veterans Affairs Office of Inspector General (VA OIG).
VA Opened the Door for Disability Claims in 2017
In March 2017, VA regulations established a presumptive of service connection for illnesses related to veterans' exposure to contaminated water at the camp. The presumption applied to active-duty, reserve, and National Guard members who were exposed to the contaminated water for at least 30 days between August 1, 1953, and December 31, 1987, and who later developed one or more of the following eight conditions:
Adult leukemia
Aplastic anemia and other myelodysplastic syndromes
Bladder cancer
Kidney cancer
Liver cancer
Multiple myeloma
Non-Hodgkin lymphoma
Parkinson's disease
The presumption allowed veterans to file claims for disability compensation benefits without having to prove that their conditions were connected to their active-duty service. They still had to support their claims with medical evidence of their conditions.
If the veteran had a condition not recognized as a presumptive condition, but which he or she believed was still connected to the contaminated water, they had to demonstrate that the disability was service-connected.
Many Veterans Didn't Receive the Benefits They Deserved
When the VA opened the door for disability compensation for Camp Lejeune victims, it seemed like finally these veterans and their families were going to get the justice they deserved. But according to this recent report from the VA OIG, that's not what happened.
On August 25, 2022, the VA OIG released a new report entitled "Improved Processing Needed for Veterans' Claims of Contaminated Water Exposure at Camp Lejeune."
Investigators conducted this review to determine whether the VGA staff followed regulations and procedures when deciding which claims to deny.
According to this report, data from the Veterans Benefits Administration (VBA) show that its staff decided about 57,500 Camp Lejeune-related disability compensation claims between March 14, 2017 (the effective date of the law that established presumptive conditions) and March 31, 2021, for both presumptive and nonpresumptive conditions.
They denied most claims (71 percent).
The VA regional office staff incorrectly processed about 21,000 of the 57,500 Camp Lejeune-related claims (37 percent). Of these, they prematurely denied 17,200 claims and assigned incorrect effective dates of benefits entitlement (the date a veteran is eligible for the benefits) to 2,300 claims.
Another 1,500 incorrectly processed claims involved various other technical and procedural errors. The VBA found that the errors on these claims were more likely to occur at other VA regional offices than at the central processing office for Camp Lejeune-related claims in Louisville, Kentucky.
"The premature denial of these claims potentially resulted in some veterans not receiving the benefits to which they are entitled," the report reads.
Investigators recommended that all Camp Lejeune-related claims be centralized for processing at the Louisville Regional Office—or, that the VA implement a plan to mitigate the error rate disparity between the Louisville Regional Office and other regional offices.
Meanwhile, with the passing of the Camp Lejeune Justice Act of 2022, victims now have another way to pursue justice when it comes to Camp Lejeune contaminated water-related illnesses, including the serious medical conditions described above and many others.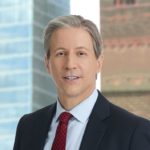 Exclusively focused on representing plaintiffs, especially in mass tort litigation, Eric Chaffin prides himself on providing unsurpassed professional legal services in pursuit of the specific goals of his clients and their families. Both his work and his cases have been featured in the national press, including on ABC's Good Morning America.