A North Carolina man recently filed a new Camp Lejeune lawsuit in the U.S. District Court for the District of South Carolina. He claims that while he was stationed at Camp Lejeune military base, he was exposed to chemicals from firefighting foams that caused him to suffer serious injuries.
He seeks economic and consequential damages, as well as damages for pain, suffering, and loss of life enjoyment.
Plaintiff Claims Kidney Cancer Linked to Water Contamination at Camp Lejeune
Most of the recent Camp Lejeune lawsuits filed so far have referenced the water contamination that was present between august 1953 and December 1987. Spills and improper disposal practices from an off-site dry-cleaning company, as well as underground fuel tank leaks and industrial area spills, caused this contamination.
This Camp Lejeune lawsuit is slightly different as it concerns toxic chemicals in firefighting foams. These foams contain what are known as per- and polyfluoroalkyl substances (PFAS), also called "forever chemicals." Man-made compounds, they help lower the surface tension of water, creating a firefighting foam that smothers a fire.
Manufacturers have long used PFAS to make Aqueous Film Forming Foams (AFFFs), which are effective at putting out jet fuel fires. As such, they are often used on military bases and in firefighting exercises.
The plaintiff states in his complaint that he was a dependent of John Baker, USMC when he was born at Camp Lejeune in 1963. He lived on the base until 1965, using and drinking the water. He claims that Camp Lejeune has a PFAS environmental contamination level of 179,348 parts per trillion (ppt) when the limit in water established by the Environmental Protection Agency (EPA) is 70 ppt.
In 2018, the plaintiff was diagnosed with kidney cancer and commenced ongoing medical treatment including surgical intervention via the removal of part of his kidney. He notes that kidney cancer is a disease linked to PFAS contamination, as evidenced in the C8 Science Panel Report.
EPA Checking Into Potential PFAS Contamination at Camp Lejeune 
According to NC Policy Watch—a project of the North Carolina Justice Center—at least 14 sites at Camp Lejeune are likely to be contaminated with PFAS. The base is one of 130 current or former military installations on the EPA's Superfund list that are contaminated with dozens, if not hundreds, of pollutants.
The most recent five-year Superfund review conducted by the EPA suggests at least 14 sites on the base—including a firefighting training pit where groundwater levels have been detected at 500 times the EPA's limit—are likely to have PFAS contamination. Cleanup is likely to take decades.
Sources of the PFAS are believed to include:
Industrial wastewater sludge
Fire stations
Camp Geiger Dump
The Department of Defense says that no PFAS have been detected in drinking water above regulatory guidelines.
The plaintiff names as defendants those companies that manufacture and produce AFFFs, including the 3M Company, Chemguard, Inc., and Dupont De Nemours, Inc.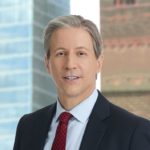 Exclusively focused on representing plaintiffs, especially in mass tort litigation, Eric Chaffin prides himself on providing unsurpassed professional legal services in pursuit of the specific goals of his clients and their families. Both his work and his cases have been featured in the national press, including on ABC's Good Morning America.