A Louisiana man and his wife recently filed a new paraquat lawsuit in the Southern District of Illinois. The plaintiff claims that after he was exposed to the herbicide, he suffered serious injuries.
On June 7, 2021, the U.S. Judicial Panel on Multidistrict Litigation (JPML) consolidated all federally filed paraquat lawsuits into the Southern District of Illinois for pre-trial proceedings.
Plaintiff Exposed to Paraquat While Working in the Agricultural Industry
According to the complaint, the plaintiff worked as an agricultural employee and handyman between 1970 and 1993. He used and applied paraquat on a routine basis, and was repeatedly exposed to and inhaled, ingested, or absorbed paraquat when it was mixed, loaded, applied, and sprayed.
During those years, he was completely unaware of how the herbicide may be connected to Parkinson's disease. No doctor or any other person ever told him that his exposure to paraquat could increase the risk of the disease.
Before 2021, he also notes that he never read or heard of any articles in newspapers, scientific journals, or other publications that associated Parkinson's disease with paraquat.
The plaintiff now suffers from Parkinson's disease, which he blames on his exposure to the herbicide via his agricultural work.
Studies Link Paraquat Exposure to a Higher Risk of Parkinson's Disease
Paraquat was developed in the early 1960s and marketed in Europe under the name Gramoxone. It first became commercially available for use in the United States in 1964. Since then, it's been used to kill broadleaf weeds and grasses before the planting or emergence of more than 100 field, fruit, vegetable, and plantation crops, to control weeds in orchards, to control vegetation and weeds along railroad tracks, and more.
Humans can be exposed to paraquat during use by inhaling it or having small droplets spilled on the skin. Spray drift—where the wind moves herbicide droplets from the target area to an area where herbicide application wasn't intended—can also expose those who are not involved in applying it.
Paraquat is known to be highly toxic to both plants and animals. It injures and kills cells by creating oxidative stress. Scientists have long known that paraquat can damage and kill neurons in the brain that produce dopamine—a neurotransmitter that, among other things, helps control motor movement. These are the same neurons that are damaged in those suffering from Parkinson's disease.
So efficient is paraquat at damaging these neurons that it is one of a handful of substances scientists use in the laboratory to artificially create symptoms of Parkinson's disease in animal models.
In 2018, researchers found that low-level exposure to pesticides like paraquat and maneb disrupted cells in a way that mimicked the effects of mutations known to cause PD. In a 2019 review, researchers found that PD occurrence was 25 percent higher in participants exposed to paraquat.
The plaintiff brings counts of design defect, failure to warn, and negligence, and seeks compensatory and punitive damages.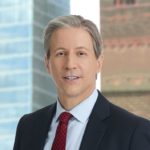 Exclusively focused on representing plaintiffs, especially in mass tort litigation, Eric Chaffin prides himself on providing unsurpassed professional legal services in pursuit of the specific goals of his clients and their families. Both his work and his cases have been featured in the national press, including on ABC's Good Morning America.