The Camp Lejeune Justice Act (CJLA), which was signed into law in August 2022, has given military veterans, their family members, and citizens who worked on the Camp Lejeune base in North Carolina a two-year window to file personal injury claims. Those who were present at the base between August 1, 1953, and December 31, 1987, may have been exposed to water contaminated with toxins linked to various health issues.
According to a study recently published in the scientific journal JAMA Neurology, Parkinson's disease (PD) may be one of those issues.
Study Suggests Camp Lejeune Toxins Increase Risk of Parkinson's Disease
For the study, researchers examined data from over 158,000 service members who spent at least three months at Camp Lejeune between 1975 and 1985. They got this data from the Veterans Health Administration and Medicare databases. They then compared it to data from servicemembers who resided at Camp Pendleton, located in North San Diego County, California.
Their findings showed that Camp Lejeune veterans had a 70 percent higher risk of PD compared to Camp Pendleton veterans. They also had a significantly increased risk of advanced PD, with symptoms including tremors, anxiety, and erectile dysfunction.
The researchers noted that the findings "suggest the risk of PD is higher in persons exposed to TCE [trichloroethylene] and VOCs [volatile organic compounds] in water 4 decades ago."
Other Studies Link Exposure to TCE to Increased Risk of PD
TCE is used in many industries, usually as a solvent to remove grease from metal parts, but also as an ingredient in adhesives, paint removers, and spot removers. Investigators detected it in water samples from the Hadnot Point Water Treatment Plant at Camp Lejeune. It was believed to come from multiple sources, including underground storage tank leaks at dumps and storage lots, industrial area spills, and water disposal sites.
TCE is a known carcinogen, with studies linking it to a higher risk of several types of cancer in humans. Previous studies have also linked it to Parkinson's disease. In 2020, for instance, researchers noticed that TCE "remains one of the most significant environmental contaminants in the U.S.," adding that it had been implicated as a possible risk factor in PD.
According to a more recent 2023 study, TCE was first linked to PD in 1969. Since then, however, the research has been limited. Four case studies involving eight individuals linked occupational exposure to TCE to PD. A small epidemiological study also found that occupational or hobby exposure was associated with a 500 percent increased risk. In multiple animal studies, exposure to the chemical has reproduced the features of PD.
The authors of the 2023 study conducted a scientific literature review and also looked at seven illustrative cases. They then postulated that "this ubiquitous chemical is contributing to the global rise of PD," adding that "TCE is one of its invisible and highly preventable causes."
Camp Lejeune Litigation Growing
Individuals pursuing a claim for illnesses allegedly caused by exposure to contaminants at Camp Lejeune had to submit to the U.S. Navy Advocate General's (JAG) Corps first. JAG then has 180 days to act by either accepting, denying, or allowing the claim to expire. Should the claim remain unresolved after 180 days, the plaintiff can file a lawsuit against the U.S. government.
Currently, more than 900 lawsuits are already pending in the U.S. District Court for the Eastern District of North Carolina. More are expected to join in the coming months.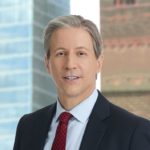 Exclusively focused on representing plaintiffs, especially in mass tort litigation, Eric Chaffin prides himself on providing unsurpassed professional legal services in pursuit of the specific goals of his clients and their families. Both his work and his cases have been featured in the national press, including on ABC's Good Morning America.