A Vermont man recently filed a new firefighting foam lawsuit against several companies involved in manufacturing Aqueous film-forming foams (AFFFs), which are frequently used at military bases and among firefighters to put out fires caused by gasoline, oil, and jet fuel.
The plaintiff claims that after using the AFFFs for years, he was diagnosed with Hodgkin's lymphoma and testicular cancer. He blames both of these conditions on his exposure to dangerous toxins in the AFFFs and seeks compensation from the defendants to cover his medical expenses.
Defendants Knew for Decades of the Risks Associated with PFAS
AFFFs contain toxic chemicals known as polyfluoroalkyl substances (PFAS), including perfluorooctanoic acid (PFOA) and perfluorooctane sulfonic acid (PFOS) and related chemicals. These chemicals have been found to bind to proteins the blood of humans exposed to them, and have been linked to cancer in scientific studies. The plaintiff asserts that the defendants knew about the dangers associated with these chemicals, but failed to warn the plaintiff or other firefighters and military personnel of the risks.
AFFFs were introduced commercially in the mid-1960s, and rapidly became the primary firefighting foam in the U.S. By the end of that decade, animal studies had shown that exposure to at least PFOA resulted in adverse health effects, including toxicity to the liver, testes, adrenals, and other organs.
Additional research continued in the 1970s, with testing performed by the defendants manufacturing these foams indicating that PFOA and PFOS would bind to proteins in the blood of animals and humans exposed to them, and would remain in the body for long periods.
By the end of the 1980s, additional research and testing by the defendants showed that at least PFOA had caused testicular tumors in animal subjects, after which one of the defendants—DuPont—classified the chemical internally as a confirmed animal carcinogen and possible human carcinogen. At about the same time, additional research indicated an elevated incidence of certain cancers and other adverse health effects among workers exposed to PFOA, but this data was not published or properly disclosed at the time.
Plaintiff Maintains Defendants Should Have Warned about AFFFs Risks
By the end of the 1990s, the defendants—at least 3M and DuPont—knew that PFOA had caused three different types of cancer, including testicular cancer, in a second animal study. By 2010, additional research revealed multiple potential adverse health impacts among workers exposed to the toxin, such as increased cancer incidence, hormone changes, and thyroid and liver impacts. Still, the companies failed to warn consumers of the risks.
By 2010, an independent science panel known as the "C8 Science Panel" had found through a series of studies on human subjects that exposure to 0.05 parts per billion or more of PFOA had "probable links" with certain health problems, including kidney cancer, testicular cancer, ulcerative colitis, thyroid disease, preeclampsia, and medically diagnosed high cholesterol.
The plaintiff states that at all relevant times, the defendants continued to encourage the use of AFFFs containing PFAS and/or emergency responder protection gear or equipment coated with materials made with or containing PFAS, despite knowledge of the toxicity, persistence, and health concerns associated with those products.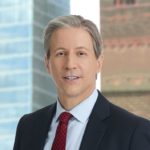 Exclusively focused on representing plaintiffs, especially in mass tort litigation, Eric Chaffin prides himself on providing unsurpassed professional legal services in pursuit of the specific goals of his clients and their families. Both his work and his cases have been featured in the national press, including on ABC's Good Morning America.