The Environmental Protection Agency (EPA) recently announced a Strategic Roadmap to help address the potential health risks associated with per- and polyfluoroalkyl substances (PFAS). Also called "forever chemicals," PFAS have been found contaminating water supplies in many areas of the country over the past several years, with consumer-advocacy groups calling on the EPA to do more to control them.
PFAS can also be found in firefighting foams, nonstick cookware, and carpets, and other products. According to a recent review by the Centers for Disease Control and Prevention (CDC), PFAS exposure may increase the risk of cancer, liver damage, fertility problems, and thyroid disease.
EPA Taking Steps to Reduce PFAS Contamination
The EPA Strategic Roadmap lays out the new approach the agency is taking to address PFAS. It sets timelines by which the EPA "plans to take specific actions" and commits to "bolder new policies to safeguard public health, protect the environment, and hold polluters accountable." The EPA expects its actions to "safeguard communities from PFAS contamination."
The EPA's goals are as follows:
Invest in research, development, and innovation to better understand how PFAS affects the environment and human health
Determine effective interventions
Take a proactive approach to prevent PFAS from entering the air, land, and water at levels that can negatively impact human health and the environment
Broaden and accelerate the cleanup of PFAS contamination
Back in June 2021, the EPA proposed new rules that would require all manufacturers of PFAS to report information on their products, giving the agency a comprehensive dataset of PFAS manufactured in the U.S. Should these rules be finalized, manufacturers would have to send more information on their products' environmental and health effects, disposal, and worker exposure than ever before.
EPA Believes New Plan Will Protect Underserved Communities
As part of the new strategy, the EPA is establishing a national primary drinking water regulation for two PFAS: PFOA and PFOS. These are the two chemicals that have been found most frequently to contaminate community water supplies. These are also found in firefighting foams. Around areas where the foams are used—such as at military bases—they have been detected at unsafe levels in water supplies.
The EPA would set enforceable limits on these chemicals and require monitoring of public water supplies while continuing to evaluate other PFAS to see if they should be included in the regulation.
EPA administrator Michael S. Regan stated in a press release: "For far too long, families across America—especially those in underserved communities—have suffered from PFAS in their water, their air, or in the land, their children play on. This comprehensive, national PFAS strategy will deliver protections to people who are hurting…."
As the EPA is putting these changes into effect, some states are taking additional steps to protect the public from PFAS. In July 2021, for instance, Maine placed a ban on the chemicals, which will go into effect in 2030.
PFAS manufacturers are also facing growing litigation from plaintiffs claiming that firefighting foams contaminated their drinking water, increasing the risk of cancer and other health problems.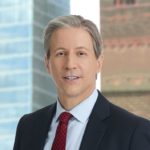 Exclusively focused on representing plaintiffs, especially in mass tort litigation, Eric Chaffin prides himself on providing unsurpassed professional legal services in pursuit of the specific goals of his clients and their families. Both his work and his cases have been featured in the national press, including on ABC's Good Morning America.