On August 11, 2022, the Camp Lejeune Justice Act of 2022 was signed into law. This act allows military veterans, their families, and citizens to file civil lawsuits against the U.S. Government for harm caused by at least 30 days of exposure to water (including in utero exposure) at the Marine Corps Base in North Carolina from August 1, 1953, to December 31, 1987.
Since that time, the number of Camp Lejeune lawsuits filed has continued to grow. According to a recent report published by U.K. news outlet NationalWorld, the water scandal could become "the largest mass litigation in U.S. history…"
Individuals Have Two Years to File Claims Under Camp Lejeune Justice Act
The Agency for Toxic Substances and Disease Registry (ATSDR) estimates that about one million veterans were potentially affected by tainted water. The base was established in 1942, but it wasn't until 1982 that the Marine Corps discovered specific toxic chemicals in the drinking water provided by two of the eight water treatment plants on the base.
The ATSDR later stated that these contaminants likely increased the risk of cancers (kidney, multiple myeloma, leukemias, and others), adverse birth outcomes, and other adverse health effects for veterans and civilian workers living or present at Camp Lejeune from 1953 through 1987.
Those who lived or were present there during that time and are now struggling with these types of health problems are likely eligible to file a claim through the new Camp Lejeune Justice Act.
The new law precludes the government from asserting immunity that it normally might in response to this type of litigation, and also overrides a North Carolina statute of repose that dismisses claims filed ten years after the event. It gives individuals two years from the date the bill was signed into law to file a claim, which means all claims must be filed no later than August 10, 2024.
A spokesperson for the Judge Advocate General's Corps (JAG) told NationalWorld that to date, approximately 14,000 Camp Lejeune claims have been filed under the Camp Lejeune Justice Act. New claims will continue to be filed in the coming months, with expectations that the number could reach 75,000 this year.
Individuals Should File a Claim As Soon As Possible
One unique facet of this litigation is that any new plaintiff, before filing a case in court, must file an administrative claim for disability coverage to the Judge Advocate General for the Department of the Navy's Tort Claims Unit in Norfolk, Virginia.
Several Camp Lejeune lawsuits that were filed before the passage of the act were recently dismissed because the plaintiffs had not filed with the Navy JAG after the act was passed. So this step is important, and tacks on more time to each individual claim, underscoring the urgency of filing as soon as possible.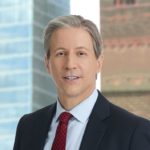 Exclusively focused on representing plaintiffs, especially in mass tort litigation, Eric Chaffin prides himself on providing unsurpassed professional legal services in pursuit of the specific goals of his clients and their families. Both his work and his cases have been featured in the national press, including on ABC's Good Morning America.