A California woman recently filed a new paraquat lawsuit in the U.S. District Court for the Southern District of Illinois. She claims that her exposure to the herbicide caused her Parkinson's disease. She seeks compensatory and punitive damages.
Plaintiff Links Exposure to Paraquat with Development of Parkinson's Disease
According to her complaint, between about 2011 and 2019, the plaintiff was in close contact with paraquat as she would mix, prepare, and spray the herbicide as intended and instructed by Syngenta Crop Protection, LLC, the maker of the product.
She claims that during that time, she was repeatedly exposed to the herbicide via the following routes:
Absorption or penetration of the skin, mucous membranes, and other epithelial tissues (such as those in the mouth and nasal passages)
Through the olfactory bulb
Through respiration into the lungs
Through ingestion of small droplets swallowed after entering the mouth or nose
Once absorbed, the plaintiff continues, paraquat entered her bloodstream, attacking her nervous system. After repeated and consistent paraquat exposure, she began suffering neurological injuries. Her doctors subsequently diagnosed her with Parkinson's disease.
Studies Link Paraquat Exposure to Increased Risk of Parkinson's Disease
The plaintiff backs up her claims with evidence linking the herbicide to Parkinson's disease. She begins by noting that paraquat has been used on crops since the 1960s, and in 2020, remained one of the most widely used herbicides in the U.S. It's used to kill broadleaf weeds and grasses before the planting or emergence of numerous field, fruit, vegetable, and plantation crops, as well as for the control of weeds in orchards, and to desiccate (dry) plants before harvest.
Parkinson's disease is a progressive neurodegenerative disorder of the brain that affects the portion of the central nervous system that controls movement. It causes symptoms like resting tremors, rigidity, and bradykinesia (slowness in movement and reflexes), and impairs balance.
It can also manifest in secondary symptoms like freezing of gait, slurred speech, stooped posture, and muscle spasms. There is no cure for the disease, so doctors focus mainly on managing symptoms.
One of the hallmarks of the disease is the selective degeneration and death of dopaminergic neurons (dopamine-producing nerve cells) in the brain. Paraquat is known to create oxidative stress that kills plant and animal cells, but it has also been found to damage and kill dopaminergic neurons.
In 2019, researchers conducted a systematic review of the scientific literature to determine whether exposure to paraquat was associated with the development of Parkinson's disease. Results from nine case-control studies showed that the disease occurrence was 25 percent higher in patients exposed to the herbicide.
The plaintiff states that the defendants knew about this and other studies linking their products to an increased risk of Parkinson's disease, but failed to warn consumers about the dangers. "Defendants knew or should have known that paraquat was a highly toxic substance that can cause severe neurological injuries and impairment," she states.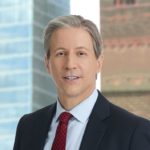 Exclusively focused on representing plaintiffs, especially in mass tort litigation, Eric Chaffin prides himself on providing unsurpassed professional legal services in pursuit of the specific goals of his clients and their families. Both his work and his cases have been featured in the national press, including on ABC's Good Morning America.