As more firefighters file lawsuits seeking compensation to cover their injuries, scientists report in a new study that firefighters have higher chemical exposures when they're on duty than when they're off, including exposure to probable carcinogens.
Study Reveals Firefighters Exposed to Combinations of Toxic Chemicals
The study was published in the journal Environmental International, and involved about 56 firefighters in the Kansas City, Missouri metropolitan area. Scientists had the firefighters wear military-style dog tags containing sampling devices that accessed exposure to chemicals both on and off duty. The firefighters wore these devices for a total of 30 24-hour shifts.
The tags detected 45 unique chemicals during the study period, including 18 of which had not previously been reported as firefighting exposures. The concentrations were higher for on-duty firefighters compared to off-duty. The number of fire attacks a firefighter participated in was more strongly correlated with the chemical concentrations than firefighter rank or years of service.
The on-duty firefighter dog tags had a mean of 25.5 chemical detections, ranging from a minimum of 18 and a maximum of 35. Several of these were carcinogens, and the researchers noted that exposure to a combination of these chemicals could be more damaging to the firefighters' health than exposure to single chemicals.
Previous research shows that firefighters seem to have a relatively high incidence of negative health outcomes, including occupationally related cancers like non-Hodgkin's lymphoma, multiple myeloma, prostate, brain, bladder, pharynx, intestine, kidney, liver, gallbladder, lung, mesothelioma, esophagus, testicles, rectal, colon, stomach, leukemia, melanoma, and more. Firefighters have an estimated 10-20 percent increased risk of developing cancer compared to the general population, and this risk is doubled for certain cancers. Scientists theorize that these risks are associated with occupational exposure to certain chemicals.
States and Individuals Sue Firefighting Foam Manufacturers
In August 2020, Michigan Attorney General Dana Nessel filed a firefighting foam contamination lawsuit in the Michigan Circuit Court in Ingham County and the U.S. District Court for the Western District of Michigan. According to a press release from the Department of the Attorney General, the state seeks compensation for the damages firefighting foams allegedly caused the state's environment.
Aqueous film-forming foams (AFFFs) contain toxic per- and polyfluoroalkyl substances (PFAS) that have been linked with cancer and other health effects. When these foams are used on military bases and in firefighting training, they can inadvertently contaminate the water and soil nearby.
"Both cases assert that the defendants transported, supplied, arranged for disposal or treatment, and handled and used the PFAS-containing AFFF in a way that they knew would contaminate natural resources and expose Michigan residents to harm," the attorney general's office stated.
Meanwhile, two individual firefighting foam lawsuits have recently joined the consolidated litigation in South Carolina. The first plaintiff worked as a firefighter for the Shreveport Fire Department and Caddo Fire District #5 in Louisiana for over 21 years. During that time, he used firefighting foams in training and response exercises and was exposed to PFAS numerous times throughout his career. In 2016, he was diagnosed with colon and kidney cancer, which he blames on his exposure to those toxic chemicals.
The second plaintiff worked at Hillside Fire Department in Union County, New Jersey, as a firefighter from 1978 to the present. He was involved in training with the use of firefighting foams and was regularly exposed to them and the chemicals in them. Around September 2018, he was diagnosed with kidney cancer, and in 2019, had to undergo an operation to remove cancer from his right side kidney and adrenal glands. He seeks compensation from the manufacturers of the foams to cover his medical expenses and lost wages.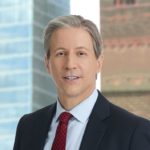 Exclusively focused on representing plaintiffs, especially in mass tort litigation, Eric Chaffin prides himself on providing unsurpassed professional legal services in pursuit of the specific goals of his clients and their families. Both his work and his cases have been featured in the national press, including on ABC's Good Morning America.